In recent years cities around the country have been making huge efforts to improve their cycling infrastructure with cycling lanes becoming more and more prevalent, especially in larger cities. Not only is this great for the environment, but it is also great for us since it is an easy way to include more exercise and fresh air into our daily lives. In fact, city cycling has started to become seriously trendy, so if you haven't already, then it is time to dust off your bike and get pedaling!
If you love the idea of cycling more but are a bit of a slave to fashion, then don't worry, it is still possible to look good when you're on your bike. You only have to turn to places such as Copenhagen, Stockholm, Paris and even Oxford to see that you can look great when you're out cycling. If you need some inspiration then check out these great items that are perfect for fashion and cycling.
If you've a woman's bike with a low cross-bar, then why not emulate some vintage chic with a mid-length pleated skirt that is simply all the rage this season. Think funky rather than frumpy and you'll look put together and effortlessly stylish. We love this gorgeous shimmering number impressively from bargain brand Primark. It costs just £13 and is short enough to not get caught in your mechanism and gears, but long enough to not flash everyone your underwear when you're on your bike.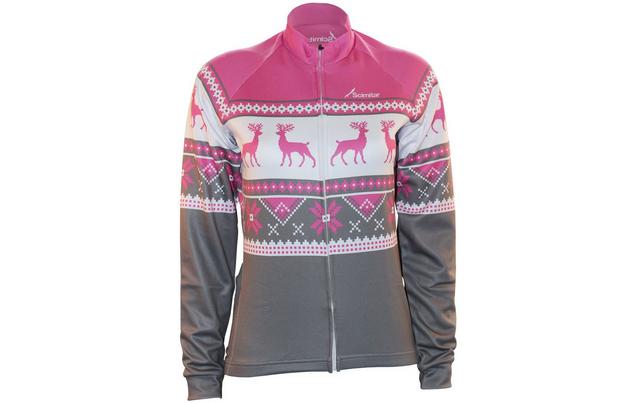 Who said that cycling gear had to be boring?! This amazing Fairisle motif cycling jersey at Halfords proves otherwise! It is slim-fitting for minimal wind-resistance and will keep you dry and warm when you're cycling and the pink, grey and white design is simply put adorable! It is currently available for just £20, but if you're a bit of a bargain hunter and fancy an even better deal, then out a Halfords discount code for when you're shopping online. This lovely number is available in UK sizes 8 to 14.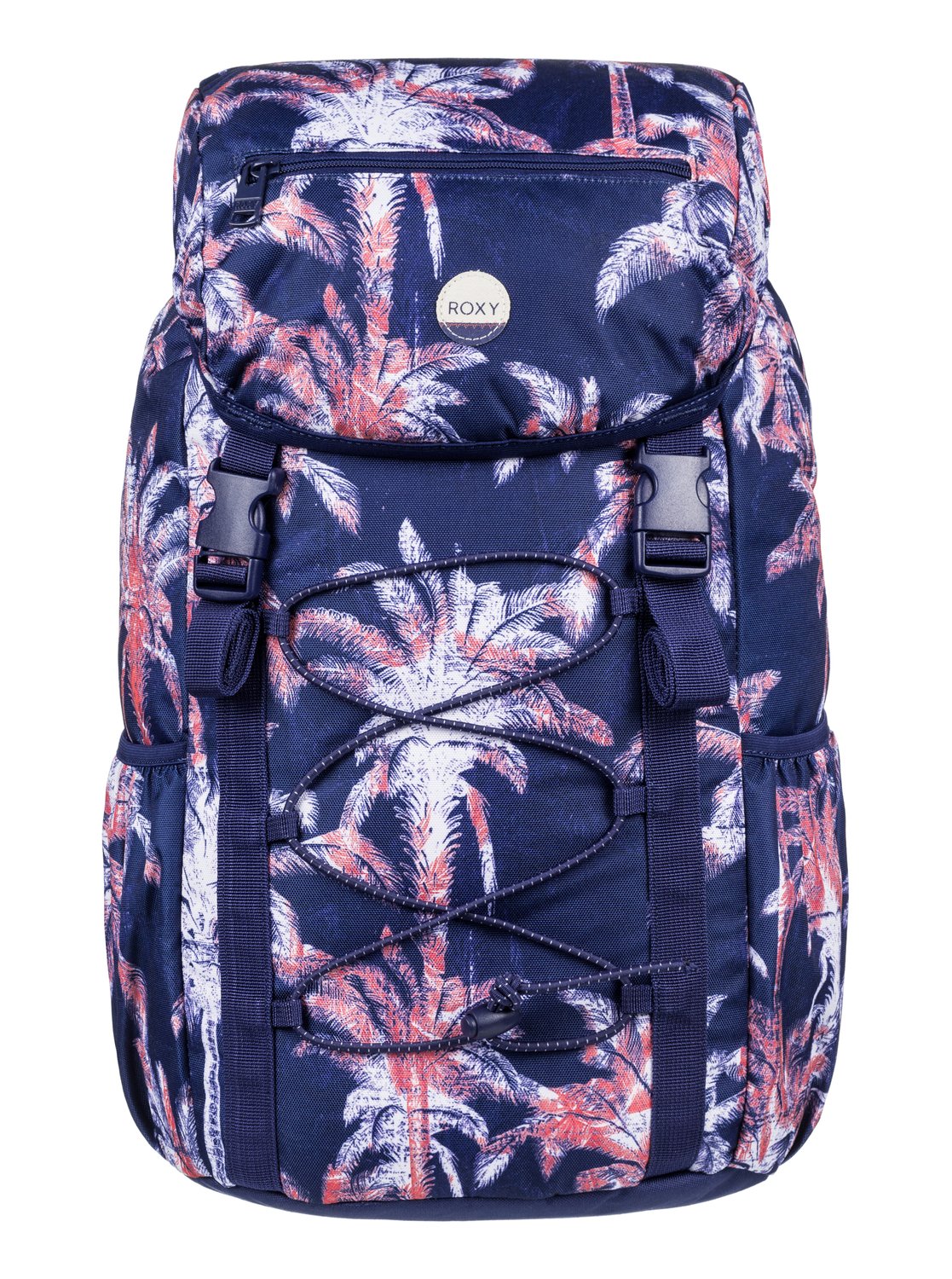 Forget the handbag and instead plump for a cool backpack for when you're cycling in the city. Not only will it hold all of your stuff with ease, but it is also a really trendy accessory right now so why not embrace this practical trend. We love this gorgeous number from outdoorsy sportswear brand Roxy which features a lovely tie-dye palm tree pattern, a bungee cord, a useful front zip pocket and secure clips that will make sure you don't lose any of your valuables! Get it from Roxy for £42.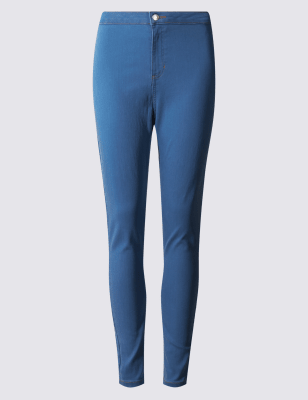 When you're cycling then jeggings can be a girl's best friend since they boast the comfort and stretch of leggings, but the design points of a lovely fitted pair of jeans. These ones from M&S are classics and cost just £19.50! In addition to that, they are available in an impressive 9 different shades in sizes 8 to 20, and also come in 3 different leg lengths for the perfect fit. Basically there is nothing not to love about these beauties that offer you the freedom to pedal away!